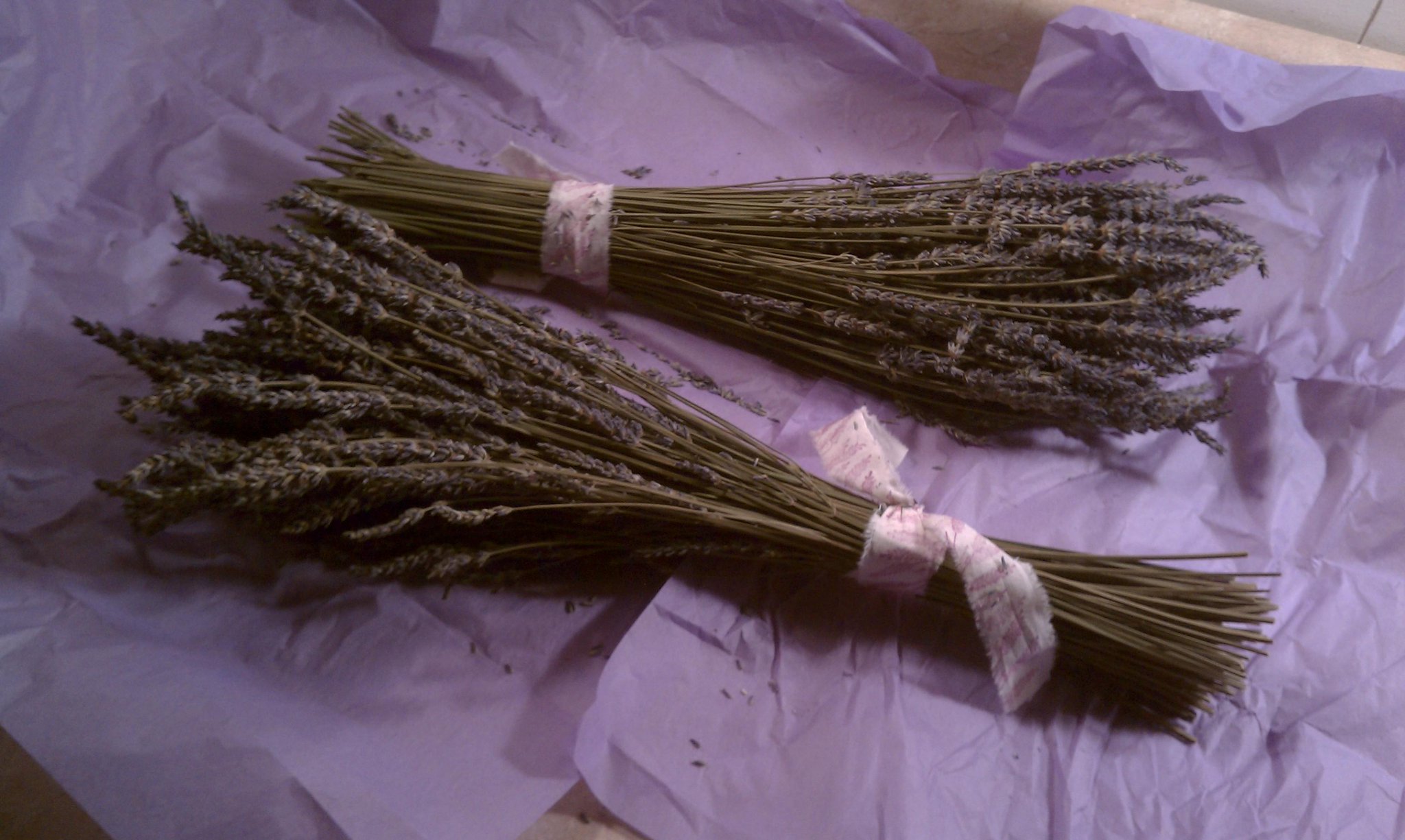 I made lavender infused honey/honeys for friends and family this xmas. This gorgeous lavender was from etsy shop :
http://www.etsy.com/shop/Kyhunly
, it arrived beautifully packaged with lovely ribbons and bows and even wrapped in lavender tissue paper!
I was inspired to do something with honey this xmas after recently reading 'The Secret Life of Bees" so I took this little photo in honor of the book. I also had a big mess of lavender buds on the counter and sticky honey left at the bottom of the honey pots when I was finished. So I melted a pound of goats milk soap and tossed 1/2 a pound into each empty honey pot and stirred it in reallllllly good. Swept up & added the stray lavender buds when the honey was fully incorporated. I wound up with a very sticky soap batter that I poured into 6 molds, didn't waste 1 precious drop of honey or a single lavender bud! This soap smells vaguely of honey and lavender but is otherwise unscented and was gifted to friends who had recently had a baby. Amazing lather on this soap and so good for winter skin & fresh baby skin; perfect to use as a shaving bar too!